Barre chords on ukulele, like Bm (B minor), present a lot of challenges, but they also present opportunities to improve your fretting hand technique.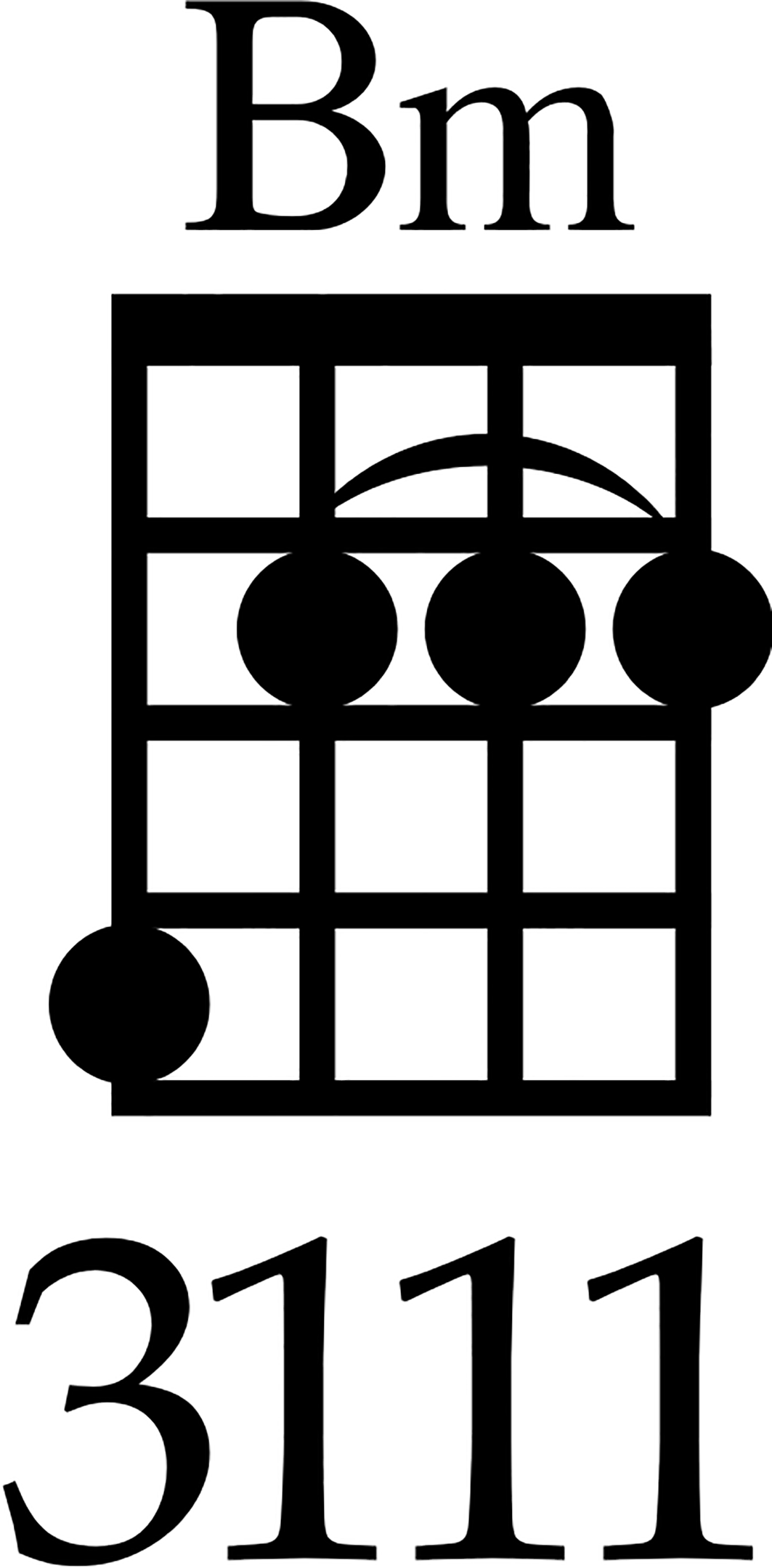 Bm Ukulele Chord Diagram
If you can figure out a barre chord like Bm on ukulele, then, there's no reason you can't play dozens of other barre chords! That's not to say barre chords are easy, but with the right approach, you can begin to get your fingers acquainted and comfortable playing barre chords.
And that's what we're doing today.
I've covered difficult barre chords before like Master the Bb Chord on Ukulele With These 3 Easy Steps, When to Play the Easy Hawaiian D7 Versus the Barre D7 Ukulele Chord, or 3 Best Ways to Play the E Major Chord on Ukulele, but this chord deserves special attention.
Let's take a look!
Overcome These 3 Biggest Bm Chord Challenges on Ukulele
In this lesson, I walk you through the three biggest challenges to playing the Bm chord, like not having the strings ring out or not being able to reach, and I show you how to overcome those with proper fretting hand position and technique.
By the end of the lesson, you'll feel much more confident approaching Bm and other barre chords on ukulele.
Be sure to watch to the end of the video, because I offer a simple substitution whenever you come across a Bm chord in a song.
That said, take the time to practice this chord because you'll be a stronger and more confident ukulele player in your jams knowing this chord!