Ukulele Exercises For Dummies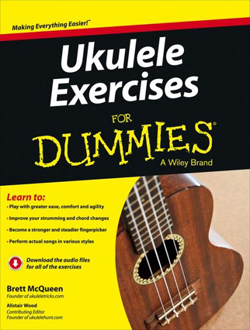 Take your ukulele playing to the next level – fast! – with hundreds of fun exercises, drills and practice tunes. You have a ukulele, you know just enough to be dangerous, and now you're ready to do something with it. You're in luck: Ukulele Exercises For Dummies helps you become a better player. This physical practice-based book focuses on the skills that entry-level players often find challenging and provides tips, tricks and plenty of cool exercises that will have you creating music in no time.
Learn Ukulele Today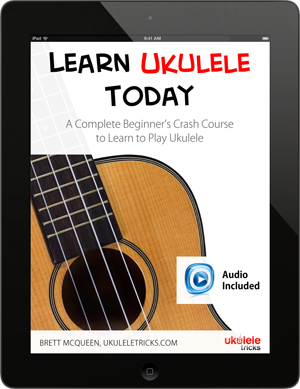 For the aspiring, brand new, beginning ukulele player, Learn Ukulele Today is a complete crash course to learn how to play ukulele, covering everything from how to tune and hold your ukulele to playing actual songs. Everything you need to start playing the ukulele and improve your skills is right at your fingertips. This interactive 44-page book, formatted specifically for the iPad, is jam-packed with the most essential parts to playing the ukulele.
Your First Ukulele Lesson and Then Some (Free)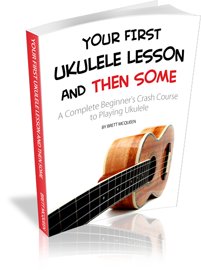 If you're new to playing ukulele, it can be really hard to know where to start. You might be asking yourself: How do I tune my ukulele? What chords do I need to know? How do I strum? What are some easy songs I can learn? If you're just beginning ukulele, this book will be perfect for you. If you've been playing for awhile but find yourself not making any real progress, this book will also be perfect.