How do you "feel" the rhythm?
Finding the groove when strumming your ukulele can be difficult but there is a way to improve.
It starts with building what I like to call a "Strumming Vocabulary" where you practice simple strumming rhythm exercises – trust me, any level ukulele player can learn these with a little effort and improve their rhythm!
With that vocab, you acquire the muscle memory to be able to just "feel" the beat.
It all starts with playing some fun strumming pattern exercises.
In this video lesson, I teach you three exercises to play on your ukulele that will help you:
Get the feeling for common note lengths
Figure out how to feel the offbeat
Know how to feel the beat without strumming the beat
I break everything down in the following video lesson!
To save these 3 exercises and use them in your own practice, grab the 1-page PDF worksheet.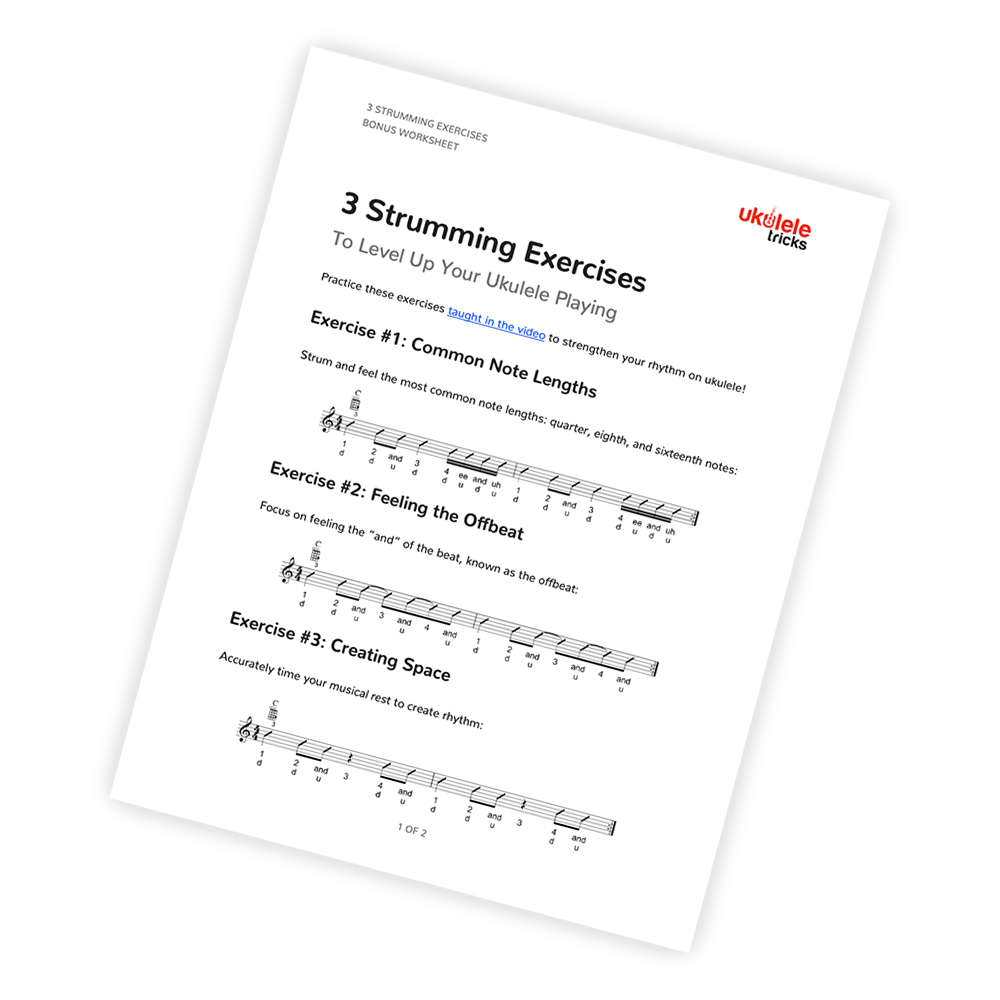 I recommend practicing these exercises for 5-10 minutes a day to level up your rhythm on ukulele!
Bonus Challenge: Write out a chord progression of 2-3 chords to practice chord changes while playing any of these rhythms.
And for the most complete and comprehensive way to build your Strumming Vocabulary, join me in the full Strumming Tricks course where I teach you how to apply rhythms like these to playing actual songs.