See How You Can Learn to Strum in the Style of Jazz
When you've mastered the basics of strumming, what do you learn next?
It's one thing to know how to play a regular ol' down up, down up, down up, down up pattern, but it's another thing to jazz up that rhythm and play your ukulele in a soulful, dynamic way specific to an actual style of music.
My name is Brett McQueen (that's me on the right) and I'm a life-long ukulele player, author of Ukulele Exercises For Dummies and founder of Ukulele Tricks, a website dedicated to helping thousands of people all around the world to experience the joy of learning to play ukulele.
Let me ask you:
What makes a jazz song sound "jazzy"?
Why is it that a jazz song has so much soul?
How do you hone your skills to play with soul and feeling?
The true mark of a well-versed ukulele player is one that can make any song sound in a certain style. It starts with focusing on learning specific styles of music and mastering the techniques and songs within those styles.
If you've always wanted to take a deep dive into learning how to soulfully strum jazz on the ukulele, now you can!
Introducing a Brand New FOCUS Course From Ukulele Tricks – Learn to Strum Jazz On Your Ukulele

Just Take Me to the Sign Up – I'm Ready to Enroll Now!
How to Play Jazz On Ukulele
One of the mysteries for many ukulele players is figuring out how to play in a musical-sounding way that reflects and expresses a song in a given style.
For example, if we sat down together and I asked you to, "Play me a jazzy version of Twinkle, Twinkle Little Star," how would you do it?
How would you modify your strumming technique to make it sound "jazzy"? What kinds of chords would you substitute to give it a jazzy sound?
If you don't know the answers to those questions, that's okay! This idea of taking a "regular" song and strumming a jazz rendition can throw off proficient ukulele players.
What I show you in the Jazzy Strummin' course is there are certain techniques and ways of playing that make you sound like you're playing a given style of music. After following along with me, you'll know how to play a song in the jazz style. You'll discover techniques you can use to come up with jazzy-sounding renditions of songs you already know.
Taking a familiar Hawaiian song My Hawaiian Sunshine and making it sound "jazzy"
Where flagship Ukulele Tricks courses Strumming Tricks and Fingerpicking Tricks taught you the core broad-level aspects to strumming and fingerpicking the ukulele, in this brand new FOCUS course Jazzy Strummin', we get specific and take a much deeper look at learning techniques and songs in this specific style.
This course is jam-packed with focused insight and instruction into the techniques required to play actual jazz songs.
Here's What You Learn In Jazzy Strummin'
This course is focused on five main areas showing you the techniques and songs in the jazz style.
At the end of the course, you'll have mastered the skills needed to play songs on your ukulele in jazz. You'll have confidence to approach jazz songs and know exactly how to play your ukulele.
1. Learn the Jazz Muted Strum
Strumming jazz songs starts with the jazz muted strum.
Sounding jazzy starts with creating a smooth and steady jazz strum. To do so, you use a muting technique derived from fretting hand muting. I show you exactly how to position your fingers and perform the strum.
Starting with this strum sets a foundation for what you learn next in the course.
2. Master Jazzy Major, Minor, Diminished and Seventh Barre Chords Across the Fretboard
The secret is out:
To sound jazzy, you have to gain the skills and confidence to take on major, minor, and diminished seventh chords that are barred all across the fretboard.
Now, before I scare you away, don't worry. Each lesson builds on the previous where you learn new chords to incorporate into your chord vocabulary.
Playing barre chords is a staple of jazz and opens up a world of opportunities while playing your ukulele, even in other styles. You embrace new chords in this course.
3. Discover How to Add Rhythmic Fills With the Triplet Strum
If you've been apart of my previous courses, you'll hear me say it agai:
Strumming is a form of rhythm and rhythm is all about keeping steady and consistent timing. A simple strumming rhythm played with rock steadiness will always sound more musical than a super-complicated rhythm played in an out-of-control manner.
In this course, you take simple ideas with strumming and find places throughout a song to add in exciting triplet strum rhythmic fills.
4. Figure Out How to Make a Song Expressive With Rhythmic Variety and Jazzy Chords
With each song and technique you learn in this course, I teach you the details that make a song arrangement sound expressive and dynamic. You discover effective ways to approach a song arrangement to create an expressive and dynamic performance.
5. Learn Jazz Standards
Jazz is a style of music that has origins around one hundred years ago. There's so many fun and beloved jazz standards to learn to apply your techniques and skills like Shine On Harvest Moon, Sugar Blues, All By Myself, You Made Me Love You, For Me and My Gal, and My Hawaiian Sunshine.
In this course, you're learning new skills while applying that new knowledge to learning new songs.
Here's What You Get In the Course
Upon purchase, you register your very own Ukulele Tricks member account (previous members may log in to their existing account upon sign up). This special member account gives you complete access to all online course contents in a private, members-only area of Ukulele Tricks.
Go at your own pace and access the course anywhere and anytime from your computer or mobile device. All you need is an internet connection.
Note: For your benefit, the course never expires and there are absolutely no renewal fees.
Once you're a member, you're always a member… for life!
In the course, you get:
60+ Minutes of High-Definition Video Lessons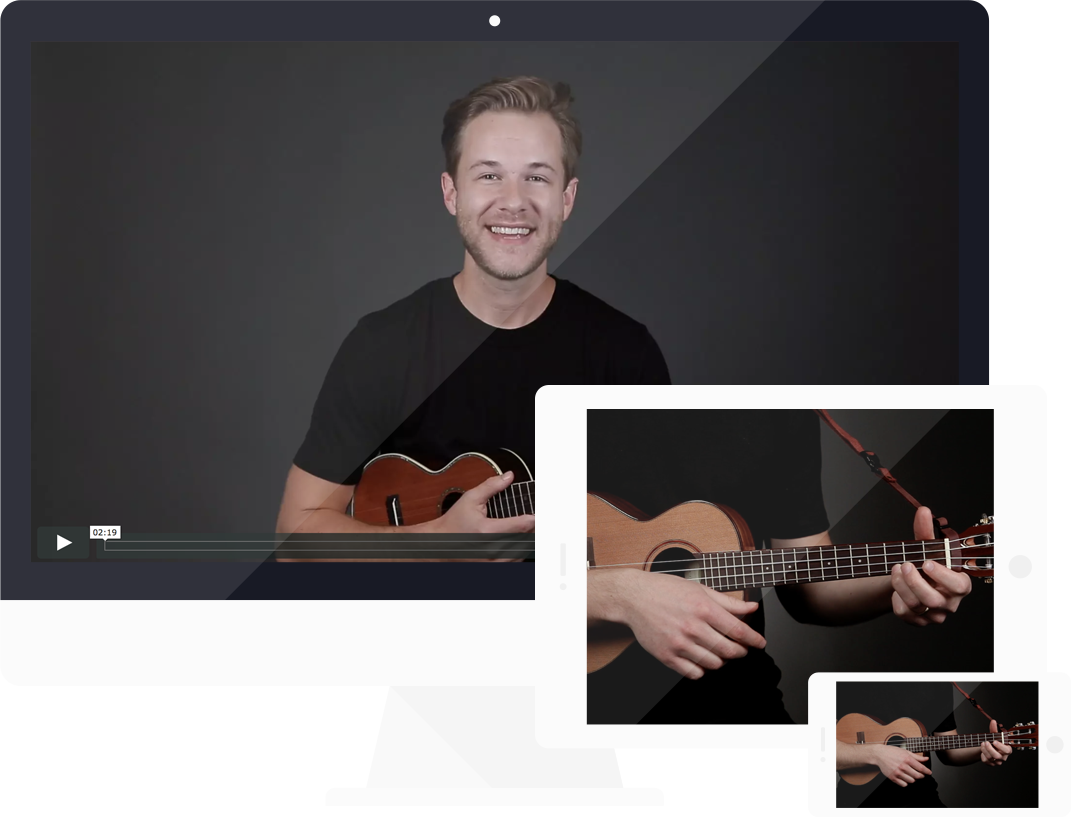 This course includes a total of 16 videos where every video lesson is shot in high-definition, so you can see exactly what's going on. Watch the lessons in full screen to get an even better picture. All videos are compatible with your computer or mobile device.
30+ Pages Printer-Friendly Lesson Worksheets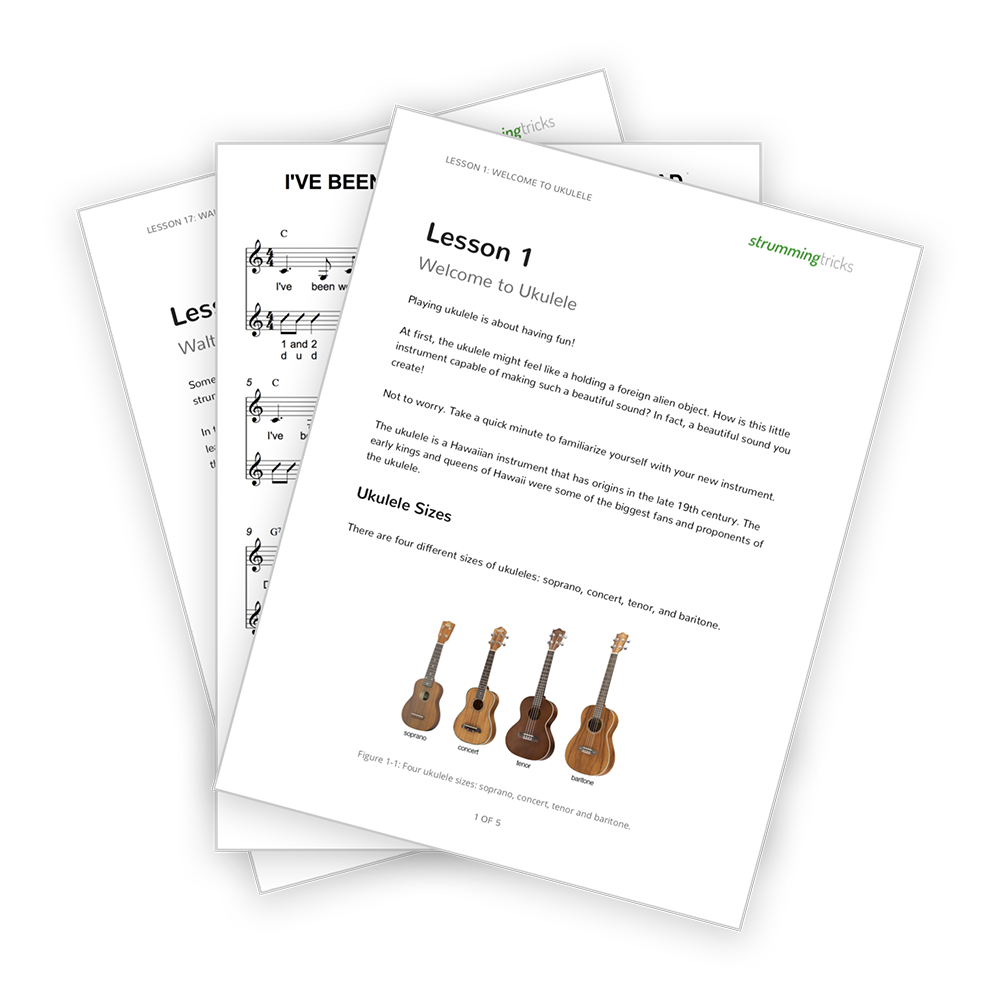 There is a lot of content jam-packed in the course! Rest assured–everything is organized in a very easy-to-follow, step-by-step way. For each lesson, there's a printer-friendly worksheet with charts, diagrams, pictures, practice objectives, helpful instruction, and much more.
Supportive Lesson Discussion Area (For Each Course)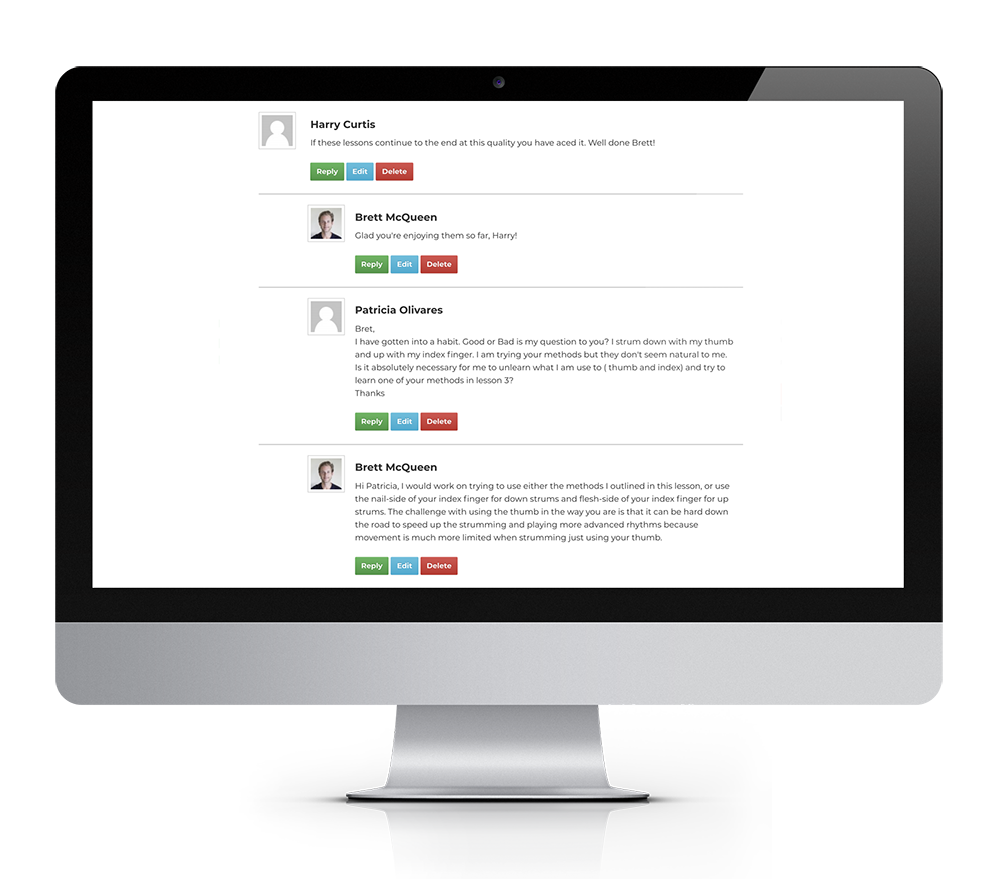 Interact with other students and receive support. For every lesson, there is a place to post your questions and comments that might come up during the lesson. This area is often just as valuable as the lesson itself where you can get additional tips, tricks and encouragement from other students or me your teacher.
An UNBEATABLE Guarantee: Try the Course For a Full 30 Days, 100% Risk-Free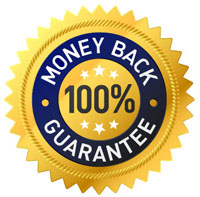 I promise you if you follow along with each lesson and put in the practice you will become a better ukulele player with Jazzy Strummin'. So much so that I back the course with a 30-day, 100% money-back guarantee.
This means, if for whatever reason you try the course and don't LOVE it, I want you to email me and I will give you all your money back.
This guarantee lasts 30 days which means you can try the WHOLE course and then decide if it's right for you. Join the program and try it for yourself. It's as simple as that. You have nothing to lose.
Join Jazzy Strummin' Now and Learn Jazz On Ukulele In Minutes
To get started, click the "Get Instant Access" button below to register your Ukulele Tricks account and begin the Jazzy Strummin' course. You're just minutes from taking your skills to the next level.
Get Started Now For a One-Time Price of $47
If you have any questions or concerns about the songbook, send us an email. We're happy to help.
Frequently Asked Questions
"What happens when I buy the course?"
Once you complete your purchase, you'll be redirected to the Ukulele Tricks Member Area where you can access all the course contents. Existing students will have the option to sign in to their account upon sign up.
"Can I use my iPad, iPhone/Android, mobile device or tablet?"
Yes, the course is compatible with mobile devices.
"Do you ship anything to me?"
No. All course contents are accessible from the Ukulele Tricks Member Area upon purchase.
"How long do I have to access the course? Does it expire?"
You have unlimited access to the course. Your membership never expires.
"Can you ship me a physical DVD or book in the mail?"
No, the course is not available in a physical DVD or book format.
"I've never played ukulele before in my life. Is this course a good place to start?"
This course is designed for ukulele players who already grasp the basics. If you've never played the ukulele, we recommend starting with the Strumming Tricks course.
For any other questions, we're here to help. Send us an email.