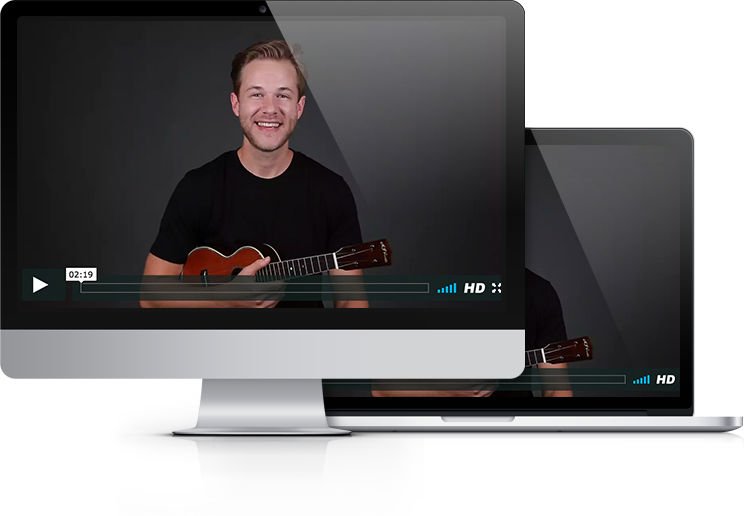 If you're new to playing ukulele, it can be difficult to know where to start.
You might be asking yourself:
How do I tune my ukulele?
What chords do I need to know?
How do I strum?
What are easy songs I can learn?
To get you started on your journey of making music, I give to you the free Learn To Play Ukulele Today video lesson course.
Over the next week, in four lessons and 14 step-by-step videos, discover how to make music on ukulele with step-by-step, easy-to-follow ukulele video lessons.
If you're just starting, all you have to do follow along with me each step of the way.
If you've been playing for awhile but find yourself not making any real progress, this course is also for you.
You'll pick up some new tricks like:
How to properly tune, hold, and strum your ukulele
The most essential "must-know" ukulele chords
How to play 3 extremely versatile strumming patterns
How to play four memorable ukulele songs
To get the four lessons delivered to your inbox, just enter your email below:
Yes! I want the free Learn To Play Ukulele Today video lesson course.
After doing so, you will receive a confirmation email. Click the link in this email to get the lesson book delivered directly to your inbox. If you don't see this email, please check your spam or junk mail filter and ensure that "UkuleleTricks.com" is whitelisted.
If you have any problems whatsoever, don't hesitate to send me an email.
Please note: I take your privacy very seriously. I promise never to spam you or distribute your email to a third party.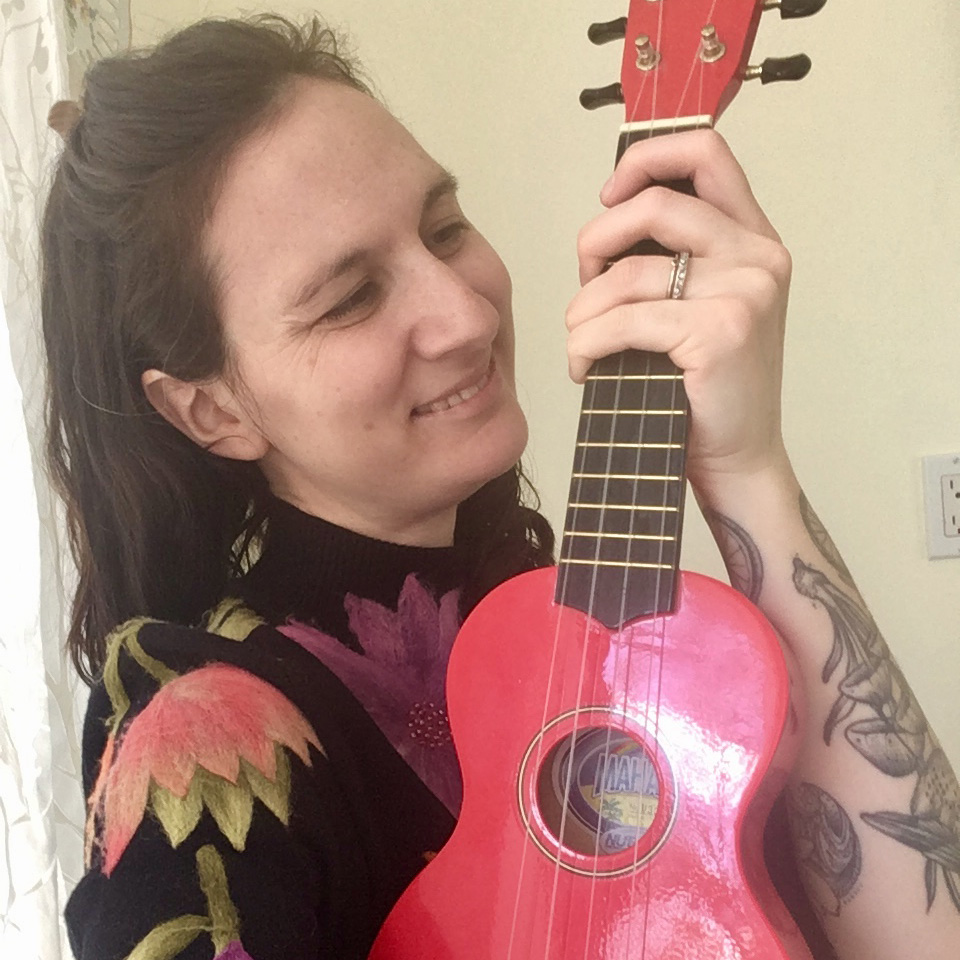 "Thank you so much for these wonderful lessons. I have been inseparable from my (new to me) ukulele and am beyond thrilled that these lessons are allowing me to learn how to properly play it. I can tell that this relationship with my ukulele is going to be a lifelong bond. I can't wait until I am experienced enough to play and sing songs to my 3 children. They have, thankfully, been enjoying the (nearly nonstop) strumming and lovely sounds being produced by my beloved new little friend. And that is thanks to you."
– Lydia C., Student