Introducing a complete online video lesson course to unlocking fingerpicking on the ukulele in a variety of styles.
Hey, I'm Brett McQueen (that's me in the picture), author of Ukulele Exercises For Dummies and founder of Ukulele Tricks.
Here's a few questions for you:
Are you a ukulele player who desires non-intimidating instruction that goes beyond the basics?
Would you like to learn how to be an expressive fingerpicker playing recognizeable modern songs all the way to pieces by Bach, Beethoven, and Tárrega?
Do you desire to express yourself playing the ukulele as a solo instrument?
Have you ever wanted to learn the techniques required to play solo fingerpicking songs popularized by modern-day ukulele players like Jake Shimabukuro or James Hill, but in an easy-to-understand way?
If so, after more than a year, I'm excited to open up for a limited time one of the most popular and extensive online video lesson courses presented by Ukulele Tricks.
Introducing "Fingerpicking Tricks": Everything You Need to Become a Pro Fingerpicker On the Ukulele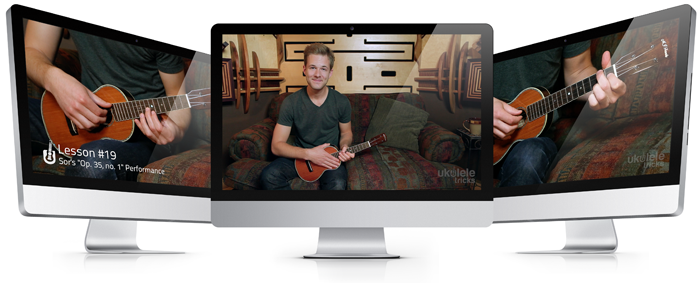 Just Take Me to the Sign Up – I'm Ready to Enroll Now!
In Fingerpicking Tricks, you:
Start with the basic techniques of fingerpicking and progress towards more advanced techniques later on in the course
Discover fingerpicking the ukulele in four distinct styles: rhythmic-based fingerpicking, arpeggio-based fingerstyle, melodic-based fingerstyle, and solo fingerpicking
Learn how to play over twenty fingerpicking and fingerstyle songs and pieces–everything from the classics, blues, and modern songs to Beethoven, Bach, Aguado, Tárrega, and more
Get a step-by-step, easy-to-follow practice plan with high-definition videos shown in multiple easy-to-see angles
And much more!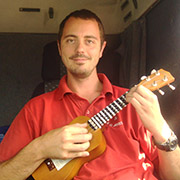 "Fingerpicking Tricks has given me a lot of pleasure in learning ukulele without any of the stress and confusion that comes with learning solo. It's because Brett gives quick answers to any questions and has laid out the course perfect for beginners like me. Before I discovered Ukulele Tricks I tried learning solo and ended up putting my ukulele down before getting anywhere. Now I have goals set and finishing a lesson gives me a great sense of achievement. It's very rewarding and I'm very happy with my progress. I actually bought Fingerpicking Tricks as my first course because that's the style I love. But now I want the Strumming Tricks too and will as soon as I've finished Fingerpicking Tricks. I highly recommend the course."
– Jai C.
See What's Inside Fingerpicking Tricks
Everything you need to become a better fingerpicker is provided in Fingerpicking Tricks.
Spread out over five distinct parts and several hours of video Fingerpicking Tricks is a complete and organized roadmap to becoming an accomplished fingerpicker in a variety of styles on the ukulele.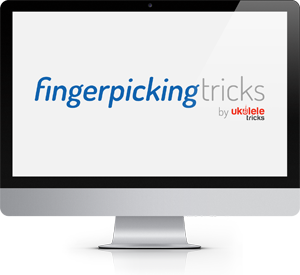 Learn These 24 Songs in Fingerpicking Tricks
Are You Sleeping? (Frére Jacques)
Camptown Races
Auld Lang Syne
Aloha 'Oe
In the Good Old Summertime
Frankie and Johnny
Going Down the Road Feelin' Bad
My Wild Irish Rose
Aguado's "Op. 6, no. 19"
Aguado's "25 Piéces Pour Guitare, no. 17"
Aguado's "Deuxiéme Partie de la Méthode Pour La Guitare, Ch. VI, no. 10"
Romanza de Amor (Spanish Romance)
Tárrega's "Étude in E Minor"
Bingo
Beethoven's "Ode to Joy"
Bach's "Minuet in G"
Beethoven's "Für Elise"
Sor's "Op. 35, no. 1"
Tango
Tárrega's "Adelita"
Blue Bells Of Scotland
Home On the Range
Amazing Grace
Molly Malone
All you have to do is follow along and practice with me.
When it comes to fingerpicking the ukulele, there are four main styles: rhythmic-based fingerpicking, arpeggio-based fingerstyle, melodic-based fingerstyle, and solo fingerpicking. These four styles cover every kind of fingerpicking you could possibly think of or perform on the ukulele.
Let's take a deeper look at each of these styles and what you learn in the course.
Part I: The Essentials
Even if you've never fingerpicked the ukulele before, Fingerpicking Tricks starts at the basics.
Discover how the ukulele is tuned for fingerpicking
Find the best playing posture
Learn two essential fingerpicking techniques that provide the basis for every kind of fingerpicking you'll ever do on the ukulele
See how to produce a beautiful, balanced, and even picking sound from the ukulele
Understand how to read ukulele tab (it's easy to learn if you don't know how to read music)
Fingerpick two easy fingerpicking rhythms and use those to play a simple song
Part II: Pattern-based Fingerpicking
Pattern-based fingerpicking is a style of fingerpicking where you fingerpick the rhythm of a song in a repeating fingerpicking pattern while you sing the melody of the song.
Fingerpicking in this style is a great place to start if you're brand new to fingerpicking or if you're looking for fresh, new ways to add variety and flavor to the sound of a song you might normally strum.
Start off with simple, single-note fingerpicking patterns
Master the "inside-out" and "outside-in" fingerpicking patterns – two patterns that can be used to fingerpick the rhythm of hundreds of songs
Learn how to add harmony to fingerpicking patterns with simultaneous pinched notes
Explore practice patterns that make your fingerpicking rock-steady
Add speed to your fingerpicking with ease and confidence
Make fingerpicking patterns upbeat and energetic with syncopation
Build muscle memory in your fingerpicking hand to make fingerpicking automatic
Create toe-tappin' rhythm by fingerpicking a shuffle rhythm and swinging the beat
Find out the techniques needed to create your own fingerpicking patterns
Discover the right fingerpicking pattern for the chords of a song
Learn how to play seven well-known songs
Watch this preview of a rhythmic fingerpicking rendition of the Hawaiian ukulele classic Aloha 'Oe–one of the songs you learn in Part II.
I walk with you step-by-step showing you the exact techniques needed to play this song.
Part III: Arpeggio-based Fingerstyle
Discover a new style of fingerpicking the ukulele: fingerstyle.
Fingerstyle differs from the rhythmic fingerpicking patterns you learned in Part II in that fingerstyle songs are only fingerpicked–there is no singing in fingerstyle.
In this part, learn a kind of fingerstyle that relies solely on repeating fingerpicking patterns called arpeggios.
Discover beautiful, intricate sixteenth note and triplet arpeggio rhythms
See how arpeggios are used to play some of the most famous beautiful classical and Spanish pieces from 18th and 19th century composers like: Dionisio Aguado and Francesco Tárrega
Use to practice arpeggio rhythms to build better dexterity and finger independence in your picking hand
Improve fretting hand technique and learn how switch to and from chords easier
Explore alternative chord positions across the ukulele fretboard
Practice arpeggio rhythms to build speed and picking endurance
Learn how to play more expressively with dynamics
Find out how to perform high-pitched harmonic notes and apply them in an actual song
Learn to play famous pieces that will make you sound like a virtuoso
Listen to this piece you learn in Part III called Étude in E Minor by the Francesco Tárrega.
In this course, you learn how to play this song! I show you exactly how it's done in the lesson videos.
Part IV: Melodic-based Fingerstyle
In this part, look at a new style of fingerpicking the ukulele: melodic-based fingerstyle.
For this style of fingerpicking, pieces feature a distinct melody along with beautiful harmonies.
Learn how to play pieces by Bach, Beethoven, Fernando Sor, Tárrega, and more
Approach learning a new piece of music with confidence
Discover how to play single-note melodies across the ukulele fretboard
Find out how harmony is added to the melody of a piece to create a fuller sound
Navigate sequential, single-note passages with ease and finesse by using alternation techniques
Master articulation techniques like hammer-ons, pull-offs and slides to make your playing even more expressive and "vocal-like"
Understand how syncopated rhythms find themselves in the melody of pieces, such as the Tango
Build agility and dexterity in your fretting hand and make transitions between notes smoother
Watch the following performance of Beethoven's Für Elise–a piece you learn in Part IV.
Again, by following along step by step with Fingerpicking Tricks, you're equipped with the skills to be able to play this song.
Part V: Solo Fingerpicking
Solo fingerpicking is an exciting style of fingerpicking that allows you to strum and fingerpick the melody of a song that is normally sung.
This kind of style of playing the ukulele has been popularized by modern-day ukulele players like Jake Shimabukuro.
Master the ukulele as a solo instrument
Learn how to combine strumming and fingerpicking to play the melody of a song that is normally sung
Apply your skills to play four distinct songs in the solo fingerpicking style
Figure out how chords are used to harmonize with the melody of a song
See how the melody can be strummed and harmonized on any beat of the measure
Apply your skills to play four distinct songs in the solo fingerpicking style
Check out this performance of Blue Bells Of Scotland in the solo fingerpicking style on the ukulele that you learn in Part V. Notice how the melody of the song is fingerpicked and strummed throughout.
Remember, I walk with you step-by-step in Fingerpicking Tricks to learn how to play this piece and many more.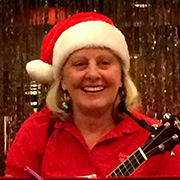 "I have recommended your lessons to others primarily because of the helpfulness of the videos and the way in which you help build skill levels. I also like your laid back style of delivery."
– Gwen S.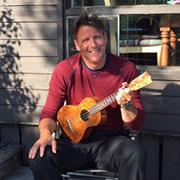 "Brett is a wonderful teacher who is very relaxed when he teaches and plays, which makes me relaxed when I play. He explains his lessons very well and the progression of his lesson plan makes total sense."
– Gillett C.
Yes, You Can Become Proficient at Fingerpicking the Ukulele
You might be thinking:
"Okay, that all looks great, but can I really become a proficient fingerpicker on the ukulele?"
The answer is a resounding YES.
Yes, you can become a proficient fingerpicker on the ukulele.
If you think about the best composers and fingerpickers both living and dead–people like Jake Shimabukuro, James Hill, Francesco Tárrega, Fernando Sor, Dionisio Aguado, etc.–these people didn't become masters overnight.
Fingerpicking, as a style, isn't learned instantly. However, it doesn't have to be overwhelming. If you have the right steps to follow, it suddenly becomes very attainable.
This is what you get with Fingerpicking Tricks–a complete step-by-step roadmap to becoming a proficient fingerpicker on the ukulele.
You might be watching the performance videos from above and saying:
"I could never play like that."
You can play like that. I show you how in Fingerpicking Tricks.
Keep in mind that you learn these pieces as you're learning the essential fingerpicking techniques required to play these pieces. With Fingerpicking Tricks, I give you the exact steps and instruction to be able to play these songs!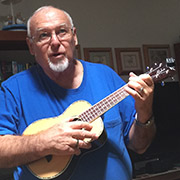 "I couldn't pick a four-finger pattern before I started, at least not for two or more consecutive measures; after a couple of your fingerpicking lessons, I can now follow all your examples and play them from beginning to end of the songs (at least after a little practice)… and as a bonus, I often find myself experimenting with new two-bar patterns of my own using different combinations of all the many patterns you have introduced me to."
– Paul H.
But That's Not All… When You Join Today I'm Including These Four Bonuses Worth Over $500 FREE
When you enroll today, you'll get immediate access to the seven and half hours of video lessons, but that's not all.
You'll also receive four awesome bonuses absolutely free.
FREE BONUS #1
Fingerpicking Tricks Practice Plan Calendar
(Value $100) Yours Free!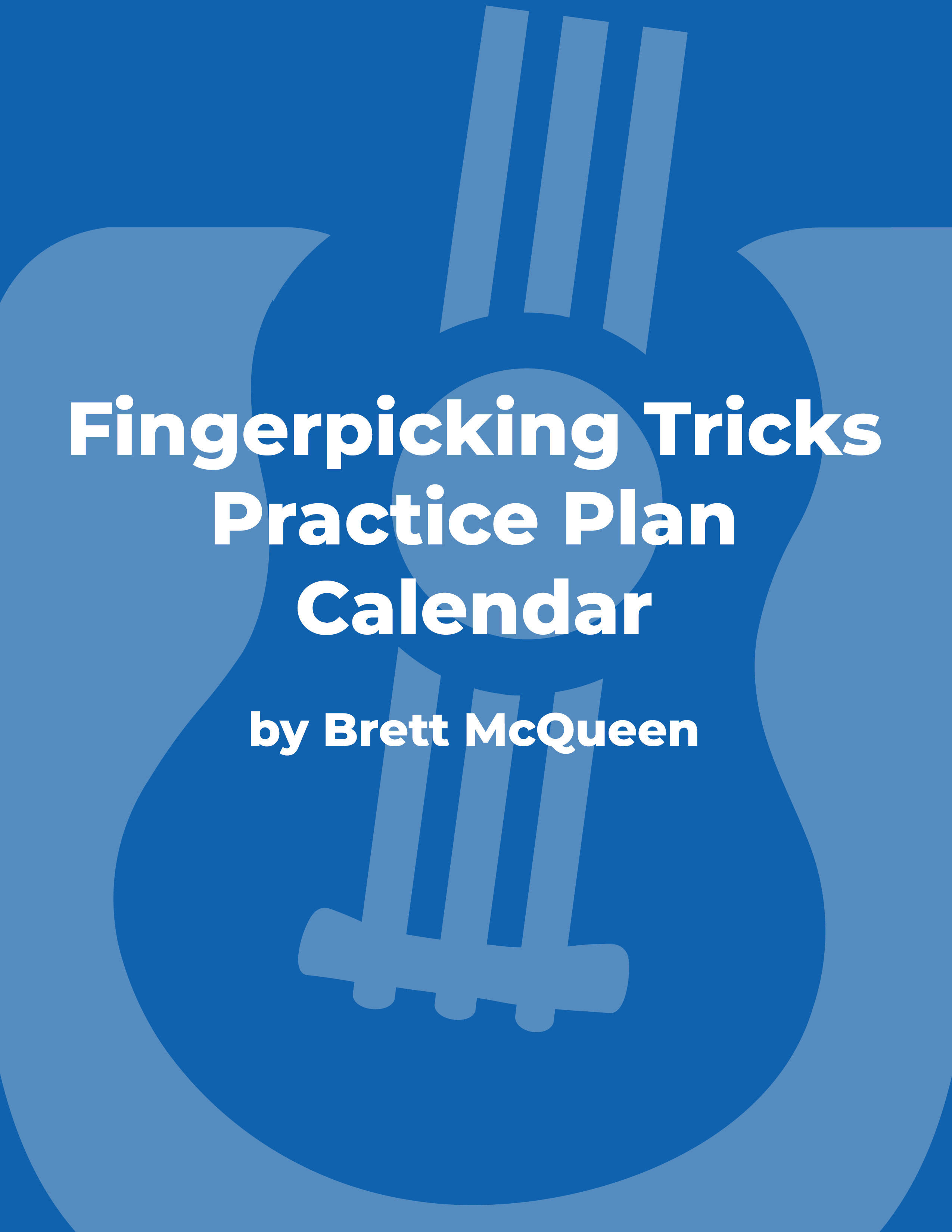 With the 15-Minute Play-to-Learn Method as the foundation, the Fingerpicking Tricks Practice Plan Calendar is the exact roadmap and guide I'd go over with you in a single private lesson. Instead of that, I lay out the entire roadmap so you always know what to practice next with two different tracks: Easy-Going and Dedicated.
FREE BONUS #2
168-Page Fingerpicking Tricks Workbook
(Value $100) Yours Free!
Instead of just learning with videos, I'm including a 168-page workbook with 24 expertly-arranged song arrangements, exercises, pictures, diagrams, and additional tips and tricks. With the Fingerpicking Tricks Workbook, it's easy to follow along with each lesson.
FREE BONUS #3
Online Support From Your Teacher Brett
(Value $250) Yours Free!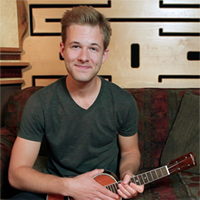 I'm including my direct online support with this course. Just post your questions or comments on any lesson and I will be able to respond and help. This area is a wealth of knowledge and information that has accumulated over the years with additional tips and tricks from me and other students.
FREE BONUS #4
Minor Arpeggio Studies
(Value $50) Yours Free!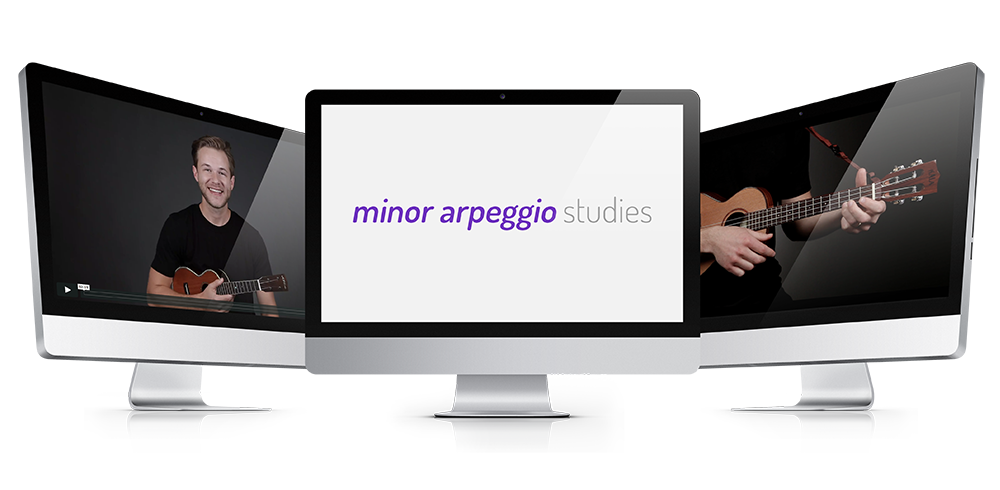 Expand your solo fingerstyle repertoire with an amazing bonus course Minor Arpeggio Studies from Brett McQueen. With over an hour and 19 videos of additional lessons, you'll go beyond Fingerpicking Tricks and learn six additional intricate arpeggio pieces on ukulele.
As you can see, with the over seven and a half hours and 89 videos of lessons and the FREE bonuses worth $500, including the Fingerpicking Tricks Practice Plan Calendar, Fingerpicking Tricks Workbook, online support from me your teacher, and the additional Minor Arpeggio Studies course, you have everything you need to fingerpick your ukulele as a solo instrument!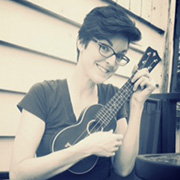 "The fingerpicking tricks course really opens you up to a different way of playing the ukulele. The videos and worksheets are easy to follow, and they really break things down so that you don't feel overwhelmed as you're learning. I highly recommend this course if you are wanting to learn fingerpicking!"
– Katrina B.
You Save Thousands of Dollars Learning with Fingerpicking Tricks
Fingerpicking Tricks is the result of over a year and thousand hours of planning and hard work.
With over 89 lesson videos totaling over 420 minutes in length (that's over seven hours of video) and 168 pages of worksheets, there is a lot to learn in Fingerpicking Tricks.
If you were to go through this same material over a series of private lessons with me, the cost would be outrageous. We're talking thousands of dollars.
Because Fingerpicking Tricks is set up to be easily followed along with at your own pace (this means you can re-watch the videos as many times as you'd like), you save a lot of money and are able to learn at your convenience.
And for those inevitable questions that come up as you're learning, you get access to a supportive discussion area, allowing you to ask your toughest questions and receive encouragement from me.
All this allows you to see real progress as a ukulele player.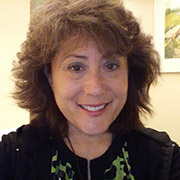 "Brett, your online fingerpicking lessons are fantastic. So worth every penny. I am going through each lesson slowly so I thoroughly learn each technique before moving on to the next lesson. I love that I can move through all the lessons at my own pace. It would cost me hundreds to take regular local lessons and I would not be able to revisit each lesson when I want as I can online. Thanks so much!"
– Sherry L.
An UNBEATABLE Guarantee: Try Fingerpicking Tricks For a Full 60 Days, 100% Risk-Free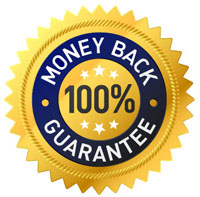 I promise you if you follow along with each lesson and put in the practice you will become a better ukulele player with Fingerpicking Tricks. So much so that I back the course with a 60-day, 100% money-back guarantee.
This means, if for whatever reason you try Fingerpicking Tricks and don't LOVE it, I want you to email me and I will give you all your money back.
This guarantee lasts 60 days which means you can try the WHOLE course and then decide if it's right for you. Join the program and try it for yourself. It's as simple as that. You have nothing to lose.
You're Just Minutes Away From Starting Your First Lesson
Upon purchase, you register your very own Ukulele Tricks member account. This special member account gives you complete access to the entire Fingerpicking Tricks online course contents in a private, members-only area of Ukulele Tricks.
Go at your own pace and access the course anywhere and anytime from your computer or mobile device. All you need is an internet connection.
Note: For your benefit, the Fingerpicking Tricks course never expires and there are absolutely no renewal fees attached to this course.
Once you're a member, you're always a member… for life!
Join Fingerpicking Tricks Now and Start Fingerpicking in Minutes
To get started, click the "Get Instant Access" button below to register your Ukulele Tricks account and begin. You're just minutes from taking your skills to the next level.
Frequently Asked Questions
"Who is this course for"
Fingerpicking Tricks is an online video lesson course designed for ukulele players who have a grasp on the basics of playing the ukulele, such as chords and strumming, and desire to go deeper and be able to fingerpick the ukulele proficiently.
"How much prior knowledge is assumed?"
Fingerpicking Tricks is design and organized purposefully, so a ukulele player completely new to fingerpicking can jump right in.
The entire course is progressive with each lesson building on the previous. This means that at the beginning of the course we start at the basics of fingerpicking and build towards playing more advanced fingerstyle pieces.
With the organized, easy-to-follow pace, you can be sure I won't leave you in the dust.
"How much do I need to practice?"
This course is designed so you can go at your own pace.
Some lessons might only take 30 minutes of practice to complete, while others might take longer. This is normal and everyone is different. The key is to plug away bit by bit. I recommend practicing at least 15-30 minutes per day.
Obviously, the more you put into this course, the more you get out of it.
Keep in mind, to see real progress in your ukulele playing, you don't need to practice hours upon hours each day. The key is to be consistent and to focus your practice on the right things, which I give you in Fingerpicking Tricks. Practicing just 15 minutes a day will be much more effective than practicing for 4 long hours once every few weeks.
"Will this course work for me? Will I be able to see progress?"
One of the biggest challenges of playing ukulele is the fear we might fail or not stick with it.
As your teacher, I'm motivated to make sure you see progress.
I've invested over a thousand hours to ensure this course is step-by-step and easy-to-follow. Everything you need to see progress in your playing is given to you in each lesson. All you have to do is put in the practice.
At the end of each lesson, you get specific, actionable practice objectives. This way, you know exactly what you need to be practicing to improve.
"What if I fall behind?"
We understand that life can bring about unexpected surprises that would take you away from practicing the ukulele consistently. For this reason, you get lifetime access to all the lessons in the Fingerpicking Tricks course allowing you to review any previous lesson and catch up on your skills.
"How does an online course like Fingerpicking Tricks work? Do you ship anything to me?"
If you've never been apart of an online course like Fingerpicking Tricks, it's really easy! Here's how it works.
The entire contents (videos, worksheets and discussion area) of Fingerpicking Tricks are accessed in a private, simple-to-use online member area on UkuleleTricks.com.
Upon purchasing the course, you register your very own username and password giving you exclusive access to this member area. In the member area, all the lessons in Fingerpicking Tricks are organized allowing you to stream the videos, download the lesson worksheets, and interact in each lesson's private discussion area.
You're able to conveniently access the online member area from your computer, laptop or mobiles devices anywhere in the world. All you need is an internet connection.
In this way, we do not ship you in the mail any physical contents, which means as soon as you register, you can start the lessons right away!
"How is Fingerpicking Tricks different than other ukulele teachers/online courses/books on the market?"
Ask any of the 6,000 Ukulele Tricks students and they'll tell you that the personal interaction and encouragement you receive from your teacher is unlike any other online ukulele lesson course.
Unlike other courses, where you get a bunch of random and unrelated lessons, Fingerpicking Tricks is designed in a thoughtful, easy-to-follow way. Not only that though, I really empathize with students who seek teachers who are actually invested in their progress as a student and aren't just about showing off or bragging.
Before I taught ukulele, I was also a student. In reality, I still consider myself as a student–always trying to improve and learn new things about the ukulele.
But, as I'm sure you've experienced, there is nothing more infuriating than to encounter teachers who are more concerned with showing off their skills and bragging than investing in your progress as a student.
In this way, in Fingerpicking Tricks, I make every effort to commit to really helping you see actual progress in your playing. So much so, there is a discussion area underneath each lesson, where I personally interact with you and helping you with any questions or hiccups along the way.
Join Fingerpicking Tricks Now and Start Fingerpicking in Minutes
To get started, click the "Get Instant Access" button below to register your Ukulele Tricks account and begin. You're just minutes from taking your skills to the next level.
Still Have More Questions?
For any other questions, we're here to help. Send us an email.