Discover How You Can Play in the Style of the Blues on Ukulele With a Brand New Course From Brett McQueen
"The Blues? It's the mother of American music. That's what it is – the source." – B.B. King
Every musician needs to know the blues. Anyone can enjoy the blues.
The blues is for anyone who wants to become a soulful, creative and expressive ukulele player.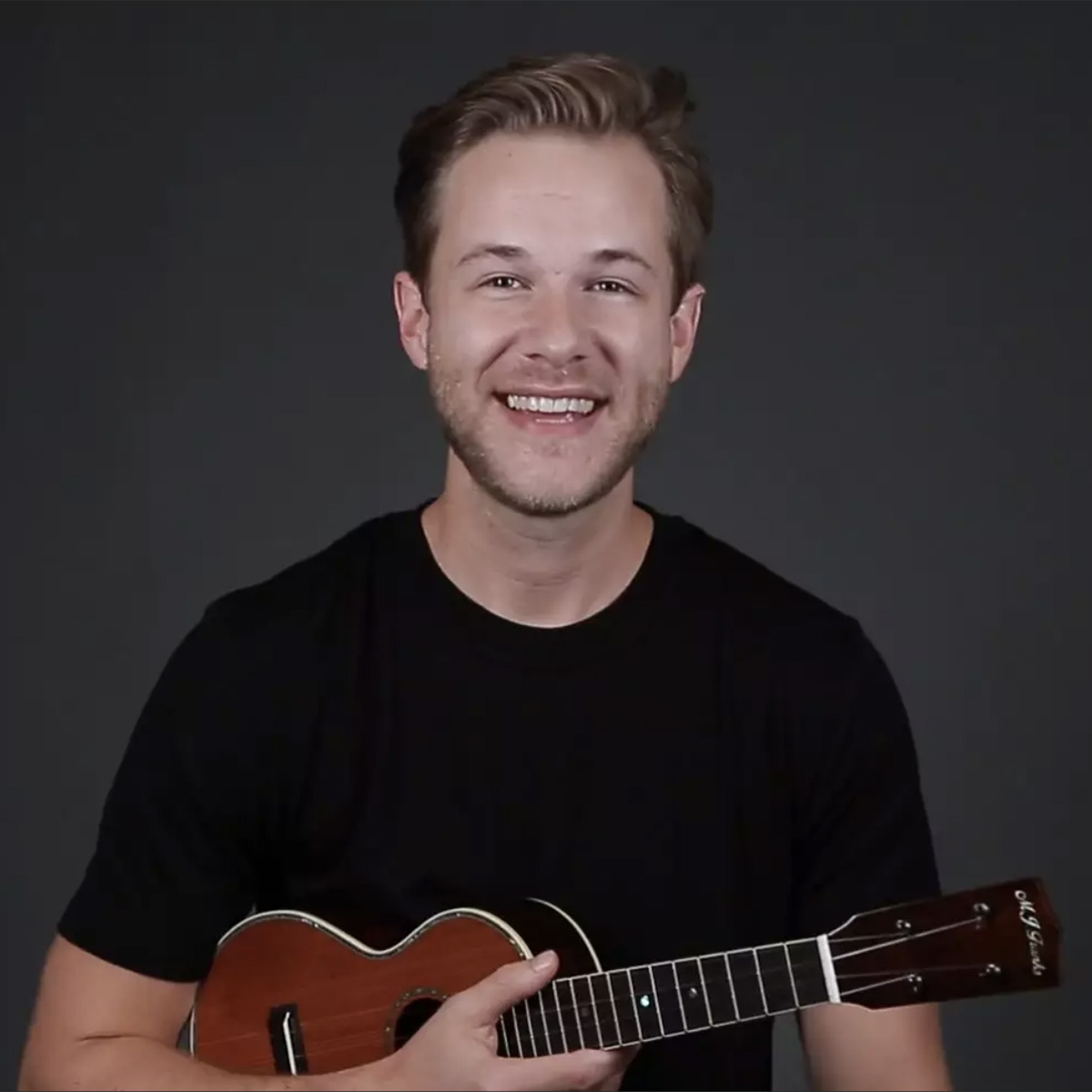 My name is Brett McQueen and I'm a life-long ukulele player, author of Ukulele Exercises For Dummies and founder of Ukulele Tricks, a website dedicated to helping thousands of people all around the world to experience the joy of learning to play ukulele.
Have you ever said these things to yourself?
"I wish my ukulele playing sounded less robotic and more musical."
"I want to be able to jam out with other ukulele players."
"I dream of coming up with riffs, licks and solos, but I don't know where to start."
"I'd like to be able to come up with my own intros and endings."
"I want to play ukulele in different styles."
If so, then, you're going to love learning how to strum, solo and sing in the style of the blues on ukulele.
Introducing a Brand New Flagship Course From Ukulele Tricks – Learn to Play Ukulele in the Blues Style

Just Take Me to the Sign Up – I'm Ready to Enroll Now!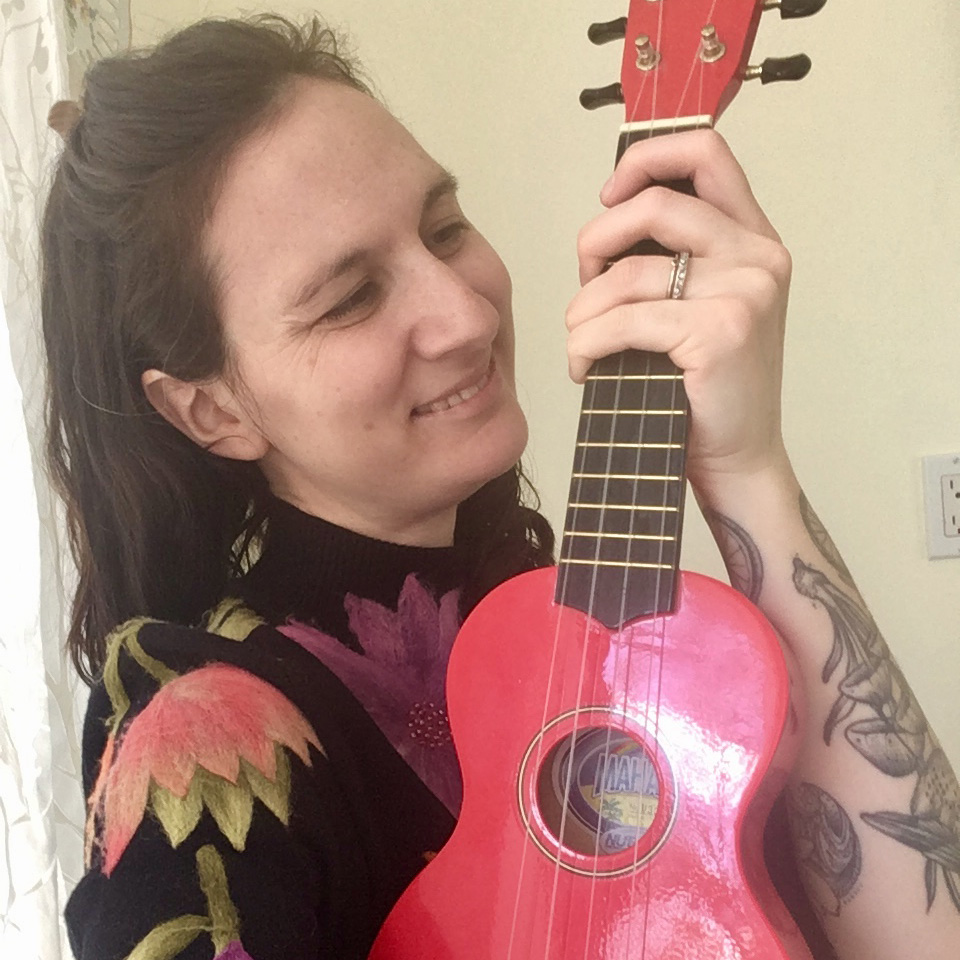 "Thank you so much for these wonderful lessons. I have been inseparable from my (new to me) ukulele and am beyond thrilled that these lessons are allowing me to learn how to properly play it. I can tell that this relationship with my ukulele is going to be a lifelong bond. I can't wait until I am experienced enough to play and sing songs to my 3 children. They have, thankfully, been enjoying the (nearly nonstop) strumming and lovely sounds being produced by my beloved new little friend. And that is thanks to you."
– Lydia C., Student
The Three Ingredients You Need to Have to Play the Blues
Much of modern day music comes from the style of blues and we don't even realize it.
The blues teaches us how to play with soul and feeling. It shows us how to let our instrument sing in an almost vocal-like manner. It gives us a basis for jamming out and improvising with other ukulele players or writing our own solos.
I show you how to do all of this in Blues Tricks in three parts.
Part I: Strumming the 12-Bar Blues
The blues starts with the 12-bar blues which is a twelve-measure musical form and structure to play blues music and songs.
You learn to play Palm-Muted 12-Bar Blues in Part I of the course
In this first part, you:
Learn the 12-bar blues form and structure
Discover how to make your chords sound bluesy
Master the blues shuffle rhythm to add feeling and groove to your strumming
Create blues variations to mix up the 12-bar progression
Get down and play the Boogie-Woogie 12-Bar Blues with 6 chords
Play the Percussive 12-Bar Blues in the style of blues rock with palm mutes
Learn how to play the Upbeat Shuffle 12-Bar Blues rhythm
Explore jammin' blues intros with funky chord changes to kick off a song
See how to turnaround the blues progression with rocking blues turnarounds
Figure out how to make strong blues endings
Uncover how to play the 12-bar blues in any key
By completing Part I you give yourself a strong foundation to begin to solo!
Part II: Soloing in the Blues
Now that you know the 12-bar blues, I provide you 12-Bar Blues Jam Track MP3 to help you learn how to solo. I like to imagine we're jamming out together!
You learn to play Hammer-On Blues Solo in Part II of the course – one of six distinct solos you learn
In this part, you:
Learn the blues scale notes and position on the fretboard
Take the blues scale and play your first solo over the 12-bar blues
Explore three easy blues riffs to play a new solo
Master the blues scale in all four positions across the ukulele fretboard
Figure out how to play the blues scale in any key
Continue to learn riffs and licks across the fretboard in all positions to make new solos
Make your solos more vocal like with the Hammer-On, Pull-Off and Bend articulation techniques
Discover more riffs and licks using the above articulation techniques
Learn how to use Call and Response in your solos
Uncover how to add rhythmic variety to your solos so your riffs don't all sound the same
After completing Part II you'll be well on your way to improvising and soloing over the 12-bar blues progression. Now, you just need to find a blues buddy to jam out with!
Part III: Mastering Famous Blues Songs
Once you have the rhythm and melodic feeling for the blues, it's time to learn famous blues songs written and based around the 12-bar blues.
You learn to play Hesitation Blues in Part III of the course – one of eight blues songs you learn
In this part, you:
Learn how to play Frankie and Johnny made famous by Elvis and Johnny Cash
Discover how to play Joe Turner Blues and upbeat 12-bar blues song
Figure out how to add energy to the blues and learn Hesitation Blues a blues standard covered by hundreds of artists like Duke Ellington, Janis Joplin, Willie Nelson, and more
Slow it down and play a sad-sounding minor blues song St. James Infirmary Blues
Learn Mamie Smith's Crazy Blues a song said to have started the blues
See how to play St. Louis Blues a must-know blues song covered by artists like Django Reinhardt, Dizzy Gillespie, Louis Armstrong, and more
Learn how to play Down Hearted Blues a song made famous by legendary blues singer Bessie Smith
Discover how to play Beale Street Blues a beloved blues number made famous by Louis Armstrong and Ella Fitzgerald
Not only do you learn how to solo in the blues, but you learn the songs that have made the blues genre so moving and soulful.
This course gives you all you need to proficiently play in the style of blues on ukulele.
Why You Don't Need to be Advanced to Play the Blues
Blues Tricks is a beginner to intermediate level course, meaning, as long as you have the basics under your belt, you're ready to start playing the blues.
In fact, the blues is the perfect style for ukulele players who wish to learn how to become more expressive and soulful in their playing.
For example, if I asked you:
What makes the blues sound "bluesy"?
Could you tell me?
When it comes to making your ukulele playing sound musical or like you're playing a certain genre, it starts with introducing yourself to new kinds of chords and progressions, new ways of strumming, and new musical scales.
In Blues Tricks, I give you an easy-to-follow, step-by-step blueprint for playing the style of the blues.
Don't worry if you don't know what a scale is or what a shuffle strum is. I got you covered.
But That's Not All… When You Join Today I'm Including These Five Bonuses Worth Over $500 FREE
When you enroll today, you'll get immediate access to the three and half hours of video lessons, but that's not all.
You'll also receive five awesome bonuses absolutely free.
FREE BONUS #1
Blues Tricks Practice Plan Calendar
(Value $100) Yours Free!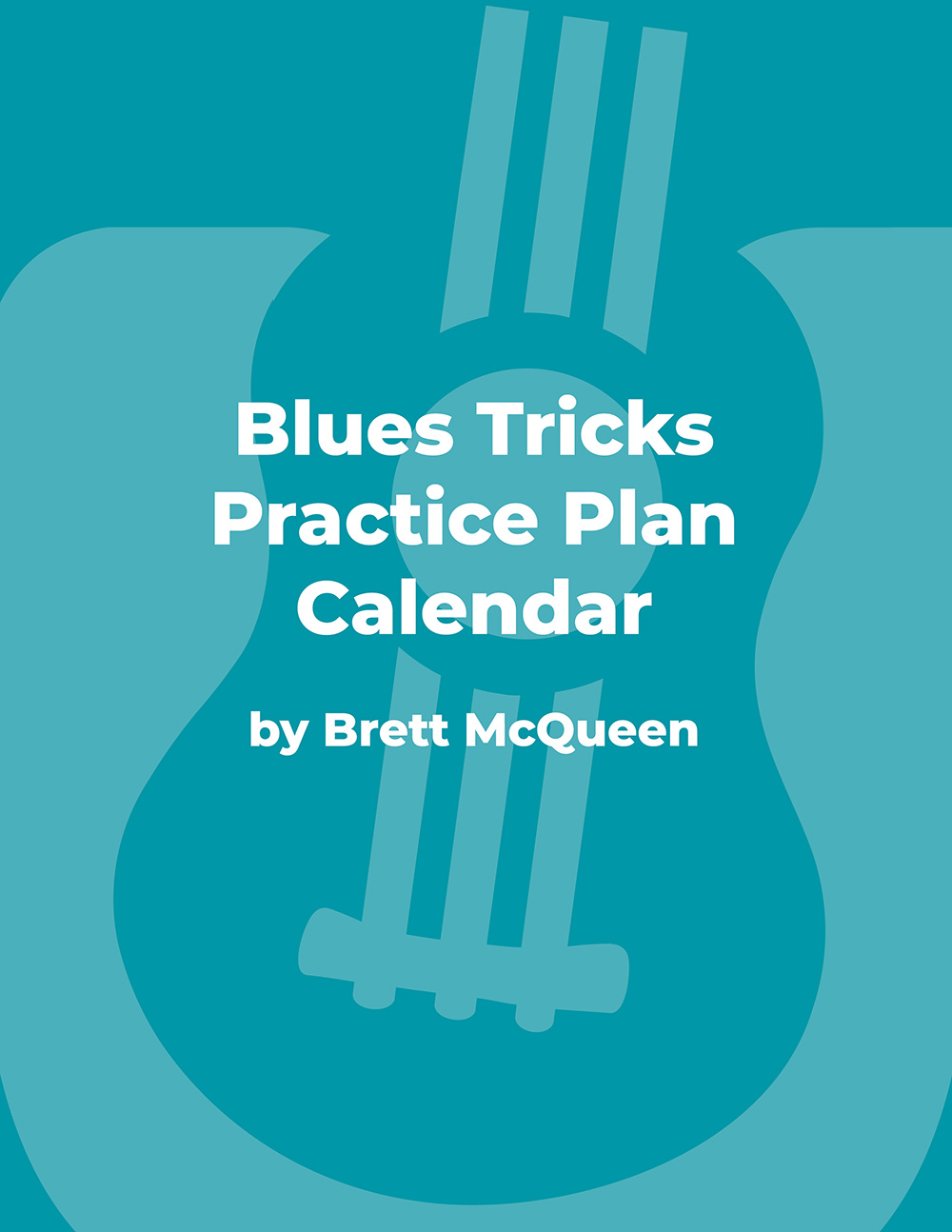 With the 15-Minute Play-to-Learn Method as the foundation, the Blues Tricks Practice Plan Calendar is the exact roadmap and guide I'd go over with you in a single private lesson. Instead of that, I lay out the entire roadmap so you always know what to practice next with two different tracks: Easy-Going and Dedicated.
FREE BONUS #2
138-Page Blues Tricks Workbook
(Value $100) Yours Free!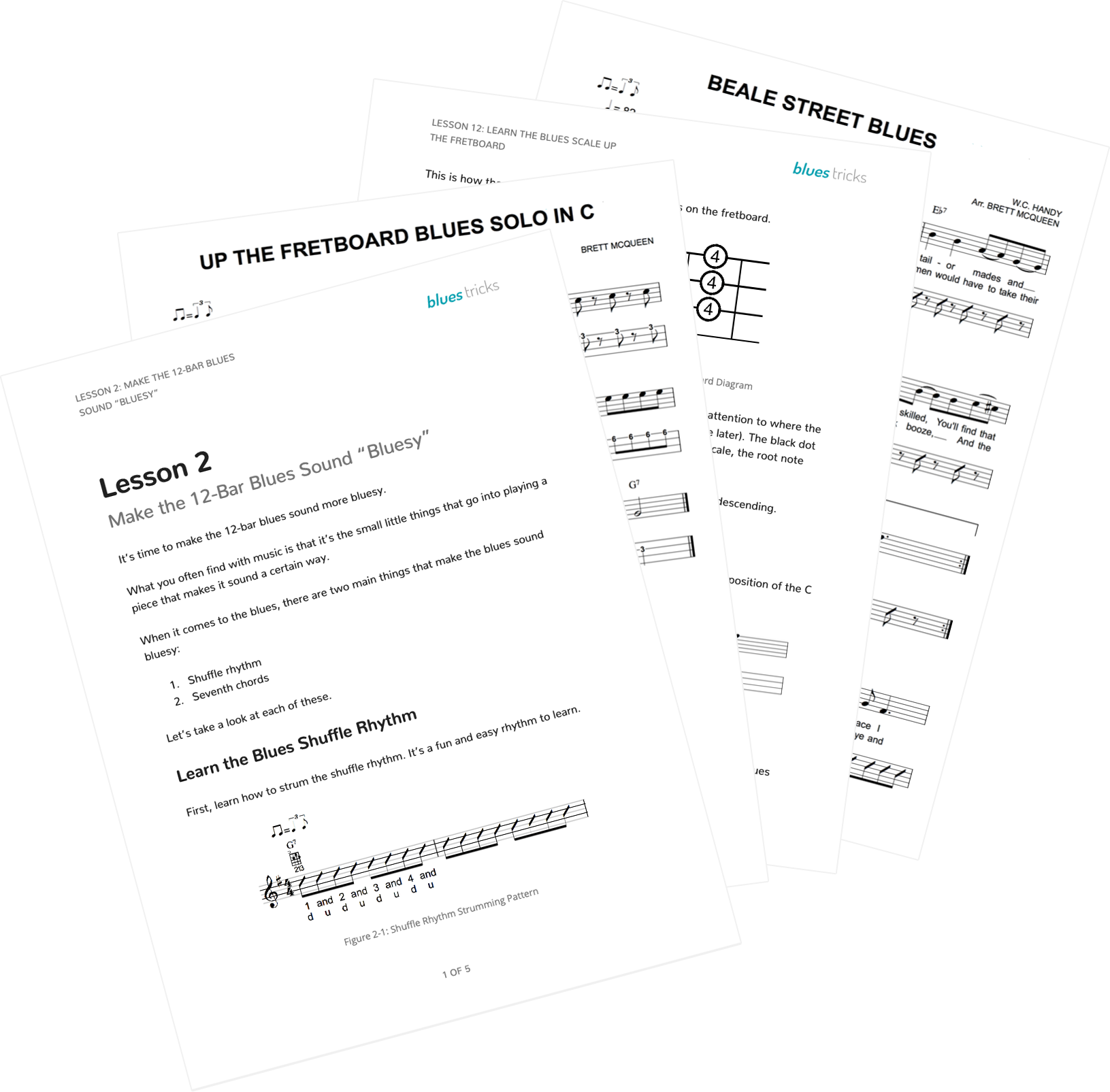 Instead of just learning with videos, I'm including a 138-page workbook with expertly-arranged song notation, exercises, pictures, diagrams, and additional tips and tricks. With the Blues Tricks Workbook, it's easy to follow along with each lesson.
FREE BONUS #3
Nine 12-Bar Blues Jam Tracks
(Value $25) Yours Free!
Jam out with me with nine looping 12-bar blues jam tracks in the most common blues keys. With extended length, you have an easy way to practice improvising your own solos.
FREE BONUS #4
Online Support From Your Teacher Brett
(Value $250) Yours Free!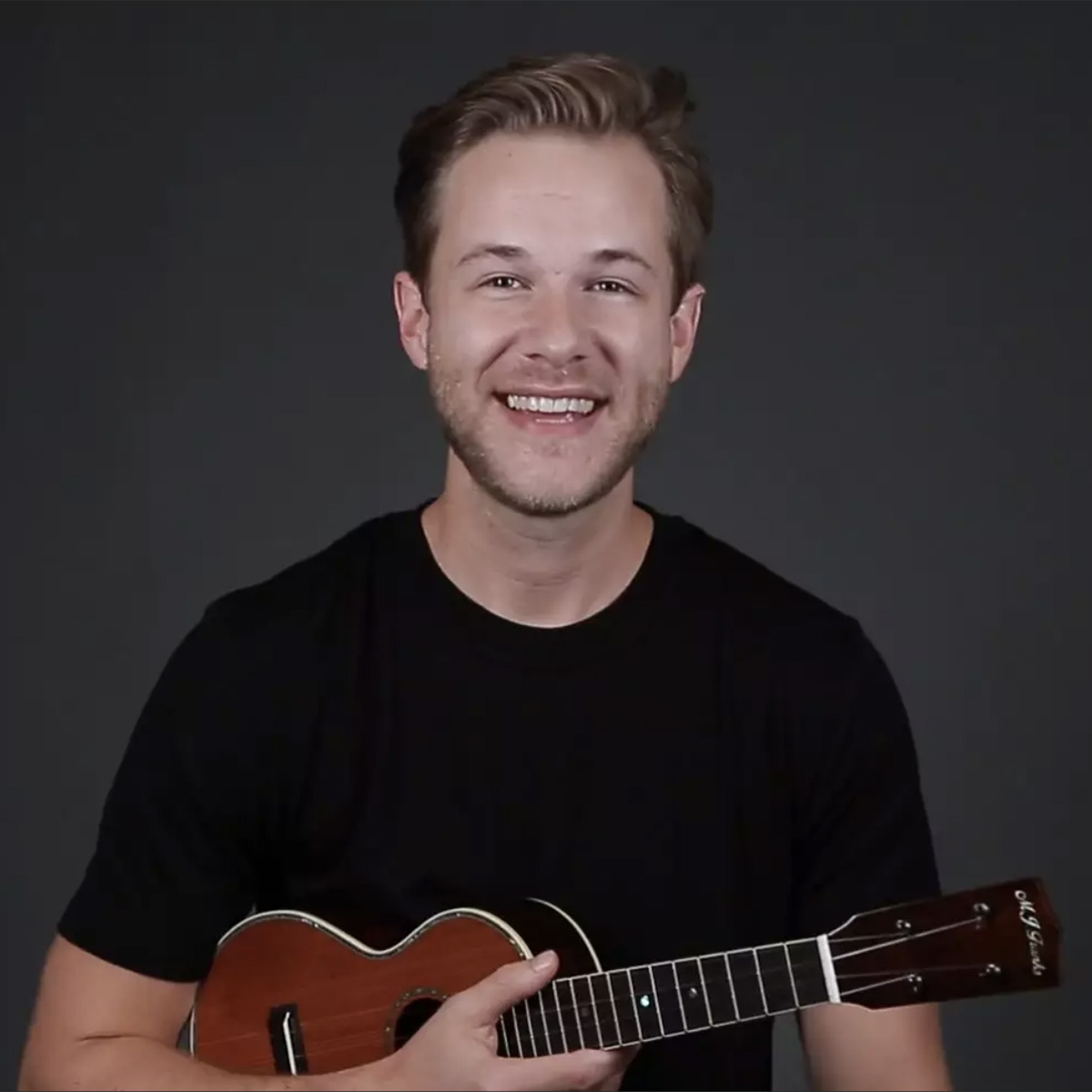 I'm including my direct online support with this course. Just post your questions or comments on any lesson and I will be able to respond and help. This area is a wealth of knowledge and information that has accumulated over the years with additional tips and tricks from me and other students.
FREE BONUS #5
Jazzy Strummin'
(Value $50) Yours Free!

Expand your song repertoire with an amazing bonus course Jazzy Strummin' from Brett McQueen. With over an hour and 16 videos of additional lessons, you'll go beyond Blues Tricks and learn six additional jazz songs on ukulele.
As you can see, with the over three and a half hours and 72 videos of lessons and the FREE bonuses worth $500, including the Blues Tricks Practice Plan Calendar, Blues Tricks Workbook, nine 12-Bar blues jam tracks, online support from me your teacher, and the additional Jazzy Strummin' course, you have everything you need to play blues on ukulele!
An UNBEATABLE Guarantee: Try the Course For a Full 30 Days, 100% Risk-Free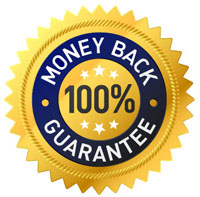 I promise you if you follow along with each lesson and put in the practice you will become a better ukulele player with Blues Tricks. So much so that I back the course with a 30-day, 100% money-back guarantee.
This means, if for whatever reason you try the course and don't LOVE it, I want you to email me and I will give you all your money back.
This guarantee lasts 30 days which means you can try the WHOLE course and then decide if it's right for you. Join the program and try it for yourself. It's as simple as that. You have nothing to lose.
You're Just Minutes Away From Starting Your First Lesson
Upon purchase, you register your very own Ukulele Tricks member account. This special member account gives you complete access to the entire Blues Tricks online course contents in a private, members-only area of Ukulele Tricks.
Go at your own pace and access the course anywhere and anytime from your computer or mobile device. All you need is an internet connection.
Note: For your benefit, the Blues Tricks course never expires and there are absolutely no renewal fees attached to this course.
Once you're a member, you're always a member… for life!
Join Blues Tricks Now and Learn Blues Ukulele In Minutes
To get started, click the "Get Instant Access" button below to register your Ukulele Tricks account and begin the Blues Tricks course. You're just minutes from taking your skills to the next level.
Frequently Asked Questions
"What happens when I buy the course?"
Once you complete your purchase, you'll be redirected to the Ukulele Tricks Member Area where you can access all the course contents. Existing students will have the option to sign in to their account upon sign up.
"Can I use my iPad, iPhone/Android, mobile device or tablet?"
Yes, both courses are compatible with mobile devices.
"Do you ship anything to me?"
No. All course contents are accessible from the Ukulele Tricks Member Area upon purchase.
"How long do I have to access the course? Does it expire?"
You have unlimited access to the course. This means once you're a member you're always a member. Your membership never expires.
"Can you ship me a physical DVD or book in the mail?"
No, the course is not available in a physical DVD or book format.
"I've never played ukulele before in my life. Is this course a good place to start?"
If you are beyond the basics of playing ukulele, like playing your first chords, first strumming patterns, and first songs, then, you will enjoy this beginner-friendly approach to the blues. If you've never played the ukulele before in your life, I recommend starting with the Strumming Tricks course.
For any other questions, we're here to help. Send us an email.